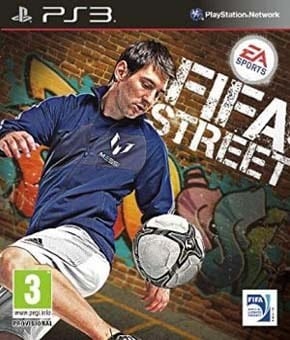 FIFA Street ps3 games is the best sport game which is world wide popular.It was first published on March 13, 2012 and published by EA Sports.Download the best FIFA Street ps3 roms free.
You have a thing for soccer games but orthodox soccer no longer keeps you occupied? Then there is a good chance that you would find FIFA Street entertaining. Developed by EA Canada and published by EA Sports, FIFA Street revolves around street soccer. If you have a PS3 emulator on your PC, it's a good idea to give FIFA Street a go. 
Overview FIFA Street PS3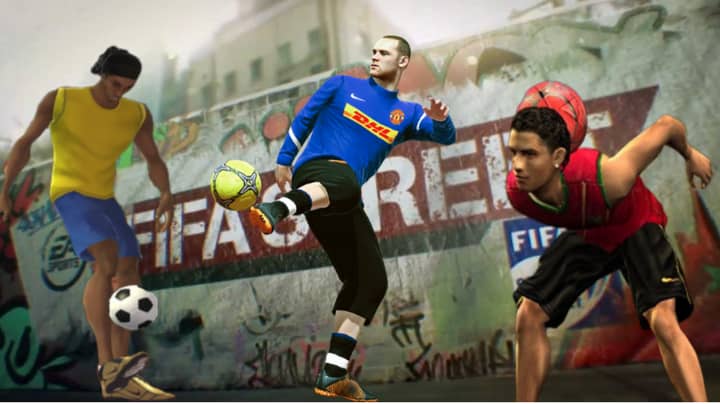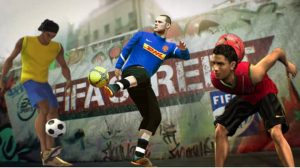 Nice But Not Breathtaking Presentation 
For sports games, presentation is important and in FIFA Street, the environment is vibrant and interesting. Also, the game lets you play in multiple locations ranging from the rooftop in Shanghai to the space in front of Notre Dame in Paris. That adds a layer of variety to the experience by all accounts. However, the details still leave something to be desired which is why FIFA Street falls behind its contemporaries. 
Challenging Controls
If you know what must be done, you could get players in FIFA Street to pull off cool moves at will. Still, you should know that the control scheme of the game could take a lot of work to master. For instance, you may find it difficult to get a player to turn around and face his goal when the ball is in possession. You would be able to manipulate players on your team if you practice a bit. 
All Sorts Of Tricks 
There is no shortage of tricks in FIFA Street and you could gain an advantage over opposing players by using the right tricks at the right times. Here is an example: when you hit the juggle button, you can flick the ball over an opponent's head and bypass him. Also, by making use of the modifier button, you may add twists to simple passes, shots, lobs, …. 
Tip-Top Tactical Defending 
FIFA Street borrows a leaf from FIFA 12: tactical defending. If you've played FIFA 12 before, you should know that tactical defending proves handy as it lets you position players on the path of the ball. In FIFA Street, the tightness of the pitches means tactical defending may make a difference between victory and defeat.  
Tips and Tricks FIFA Street PS3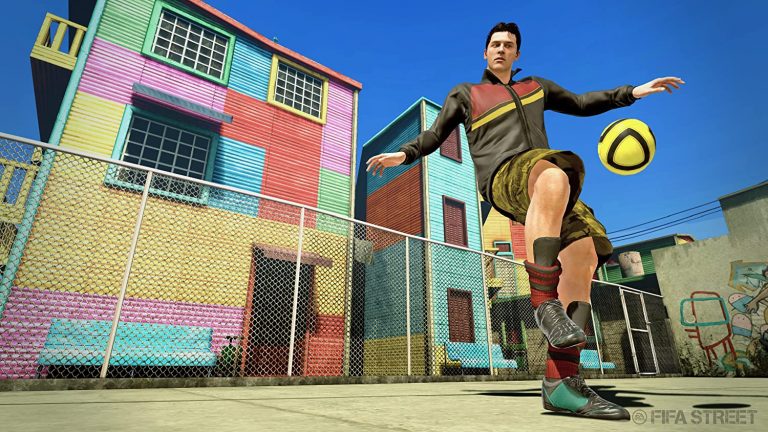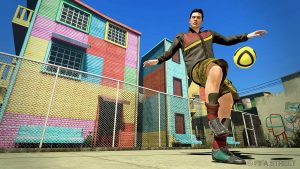 Learn Street Ball Control
Before you try out signature moves and other skills, learn Street Ball Control. It is a style of movement where you control the ball properly and defensively. To enter StreetBall Mode, hold the LT (left trigger) button. Afterward, you can use the left thumb stick to move as long as you hold it, your player automatically shields the ball from opposing players.
Get To Know The Panna
In FIFA Street, the Panna (known popularly as the nutmeg) is one of the most dashing skills. If you could use Panna to your advantage, you could dodge a defender and go past him. To initiate the move, activate Street Ball Control and point the left thumb stick toward the direction of the defender's legs. Next, hold the right trigger, move and release the left trigger to move further. To counter Panna, hold the left trigger as the ball gets closer to close the defender's legs.
Unlock Trophies
Like in many other sports games, FIFA Street awards trophies to players if they manage to meet certain requirements. Down below is a list of some trophies in the game and what must be done to unlock them:
Got any nutmeg

– use Panna on your first opponent
Ultimate humiliation

– score a goal with a Panna
Street Legend

– defeat Messi in a street challenge game
Shopping spree

– wear an unlocked item in any game mode
Acquire Skills
For your information, skills play a key role in FIFA Street. You need to have a couple of moves that you could pull during games to win challenges. Some of the more popular skills involve:
Fake back

– hold the right stick to the left (may earn you 50 style points)
McGeady spin

– flick the right stick left, then move it up and down (100 style points)
Around the World

– tap R1 (or RB) then move the right stick up and down (100 style points)
| | |
| --- | --- |
| CONSOLE | PS3 ISO |
| PUBLISHER | EA Sports |
| REGION | World Wide |
| GENRE | Sport |
| Size | 4 GB |
| File Format | GameFolder/ISO |